About
In 2010 Gianluca Galtrucco embarked on a visual journey. From his vantage as a European living in the United States, Galtrucco found he could traverse strange and unlikely paths, that he could bring to the still photograph both the magic of cinema and the absurdity of daily life. He produced four pictorial suites from this journey, including one realized as a book, For Your Consideration. These suites continue to evolve.
In Galtrucco's narratives we recognize our social and political climate in the improbabilities that ironically energize his images. Each suite is notably different in mood and technique from the others, and constitutes a conceptual entirety. But all four groups reflect similar structure and narrative design.
Galtrucco's geographic range concentrates on the Great American West - the backdrop and contemplative landscape to Galtrucco's world view - with Los Angeles as its center stage. Fittingly, these four galleries honor, adopt, and critique the language of cinema, turning life itself into a movie.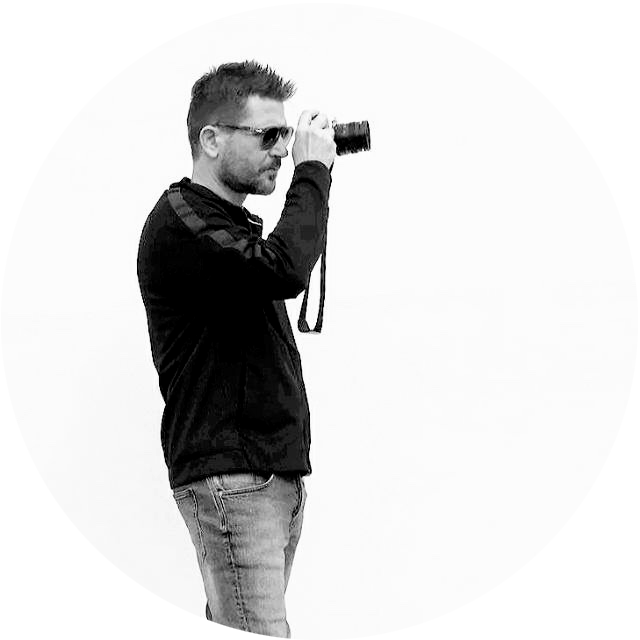 Biography
Since moving from Milan to Los Angeles in the 1990s Gianluca Galtrucco has added extensively to his experience as a photojournalist and still photographer on film sets. He also wrote, produced and directed the award-winning short film Blind Spot (2007).
Galtrucco's artworks have been showcased in numerous venues, including the groundbreaking group show, "New Italian Landscape," curated by Maria Grazia Torri, which toured throughout Italy in 1999, and "7 Artists Meet," mounted in 2000 at the Sharjah Art Museum. His one-person exhibition, "Metamorphosis," curated by Giovanna Zamboni Paulis and Alma Ruiz, was displayed at the Italian Cultural Institute in Los Angeles in 2000. He has had solo shows in Milan, Barcelona, and New York. Galtrucco also participated in the Florence Biennale and the MIA Photo Fair in Milan.
His images have appeared in publications including Art in America, Flash Art, Rolling Stone, Wired, Der Spiegel and La Repubblica. Galtrucco has published two books of his photography, Sea Stories (1999) and For Your Consideration (2018).